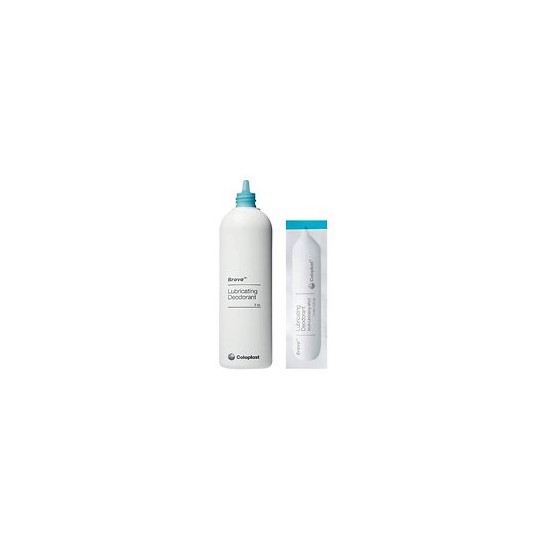  
BRAVA Déo-Lubrifiant
Une solution efficace contre les odeurs et la stagnation des effluents au
niveau de la stomie.
Le déo-lubrifiant Brava neutralise les odeurs. Son action lubrifiante permet aux effluents de glisser au fond de la poche pour éviter la stagnation au niveau de la stomie. Elle facilite également la vidange de votre poche.
La prévention des odeurs, identifiée en tant que problème prioritaire, était la seule différence entre la perception des patients et des soignants*
* Accessories or necessities? Exploring consensus on usage of stoma accessories. Rudoni C, Dennis H. Br J Nurs, Oct 2009;18(18):106-112.

Ce dispositif médical est un produit de santé réglementé qui porte, au titre de cette réglementation, le marquage CE.
Fabricant : Coloplast A/S. Attention : lire attentivement la notice d/'instructions avant utilisation.
Date de mise à jour : 22-06-2022
No customer reviews for the moment.
16 other products in the same category: